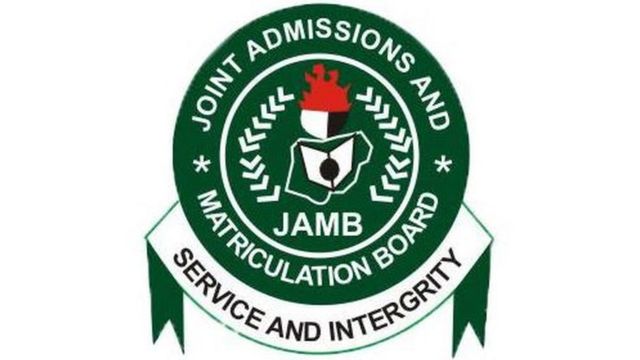 JAMB 2024 novel / Which Novel is JAMB Using for 2024/2025 UTME
The Joint Admissions and Matriculation Board (JAMB), has announced "The Life Changer" by Khadija Abubakar Jali as the JAMB 2024 novel for UTME and Direct Entry candidates.
This is to inform all the candidates preparing for the 2024/2025 Joint Admissions and Matriculation Board (JAMB) Unified Tertiary Matriculation Examination (UTME) and Direct Entry that the examination board has released "The Life Changer" as the JAMB 2024 novel to be read by all candidates that will be participating in the exam.
NEW: Click "HERE" to Join Our WhatsApp Group to Receive Daily News And Your School Latest Updates Directly on Your WhatsApp!



Candidates are to note that irrespective of their choice of course of study, they will also be tested on a general text: "The Life Changer" by Khadija Abubakar Jali for UTME and Direct Entry candidates




Candidates are also, as usual, to pay Five Hundred Naira (₦500) only to obtain the reading text.



Which Novel is JAMB Using for 2024/2025
The JAMB 2024 novel is "The Life Changer" by Khadija Abubakar Jali which is mandatory and compulsory for UTME and Direct Entry candidates.
Candidates should be aware that approximately 15 to 20 questions in the use of English exam questions will most likely come from the recommended compulsory novel.
The Life Changer JAMB Novel Summary 2024/205
We have made it easy for students preparing to write JAMB 2024 examination.
Here is the review summary as well as questions and answers to the life-changer JAMB novel 2024/2025 here. the text and audio are now available for download in PDF as they contain everything you need to know about the novel and how it will help in your UTME.
The Life Changer JAMB Novel Candidates should be aware that approximately 15 to 20 questions in the use of English exam questions will most likely come from the recommended compulsory novel.
The Summary of The Life Changer JAMB Novel 2024/2025
The Life Changer is written by Khadija Abubakar Jalli. it is the recommended JAMB 2024 novel for UTMEand Direct Entry candidates.
The Life Changer JAMB novel contains NINE(9) chapters.
Here is a comprehensive summary of each of the chapters.
A Concise Summary Of The Life Changer Novel 2024
Chapter One
Bint, a five-year-old girl, and the Ahmed Family's darling recount her encounter with her impatient social studies teacher, Mallam Salihu, who frequently believes he knows everything about every subject her siblings.
He was somewhat mocked, however, when Bint responded to his question about how to say "good morning" in French by asking him to say "that is very good" in French.
Mallam Salihu leaves Bint's class and does not return until after break due to his inability to interpret "that is very good" in French.
Her mother barged into their room to join their conversation while she and her siblings were giggling about her story. She then encourages them not to make fun of Mallam.
Salihu, on the other hand, celebrates his humility by seeking the assistance of the French mistress to answer Bint's question.
Omar's arrival with news of his admission to Ahmadu Bello University, Zaria to study Law changed their conversation to a more torrential flow of thoughts on life issues that concern Ummi's children, particularly Omar who had just gained admission to study Law.
Chapter Two
This chapter describes how Ummi was admitted to university after agreeing to her father's condition that she marry before graduating.
Her husband, however, decided to marry her before she even started university. She describes how she met Salma and how she embarrassed herself by making disparaging remarks about a University official at the faculty registration office. When Ummi went to Dr.
Samuel Johnson's office to get her matriculation number, she made an unwelcome gesture toward his hospitality.
She later learned from her husband that Dr. Samuel Johnson was a close friend of his and was instrumental in securing her admission to the University. Ummi felt bad and requested that her husband apologizes to Dr. Samuel Johnson.
Chapter Three
Ummi mentions the tales of the quiet one to admonish her children, especially Omar, her first child, and the only son who had just gained admission into the university.
Talle is born and bred in Lafayette, and the circumstances that surround his birth were known by all citizens of the community.
Talle lost his mother shortly after his birth and he was barely twenty years old before he lost his father and stepmom in a ghastly car accident.
This incident compounded his state that he withdrew completely to himself. Talle became so lonely that he dedicated his zeal to his work at the local government office where he served as a driver.
But one day, things take a dramatic twist for him as people in the grocery store where he gets foodstuffs notice that his purchase has increased from the normal he usually buys, and knowing that he has no one that stays with made the grocer calls the attention of the District head, Hakimi, that Talle now buys more than he can consume in a week in days.
Hakimi summoned Talle to the palace for some questioning.
However, Talle's inability to answer a simple question gave him away to be guilty of something that no one had any idea of.
While this was ongoing at Hakimi's palace, the police arrived at Hakimi's palace with some military escorts as well.
They told Hakimi that Talle, one of his subjects is involved in kidnapping, armed robbery, and extortion. Talle was arrested and he took the police to his house where he hid his victim.
He and Zaki were sentenced to some years of imprisonment with hard work.
Chapter Four
Here, Dr. Dabo is a very discipline lecturer and he has never engaged himself in any form of underhandedness with any female students. He has a track record of treating his students Justly.
He is never late for lectures and his lecture rule is simple" Don't come in after me". But as Salma appeared radiantly gorgeous in his office he threw cautions away and didn't know when he requests that she should befriend him intimately.
Salma rejects his request immediately and this made him feel so bad that he repented and vows never to lose guard again. Salma got the most famous Queen Amina Hall.
At first, she didn't like her roommates; Tomiwa, Ngozi, and Ada. She hates the idea that she could not choose whom to be her roommate but later got along faultlessly with them because they lived like sisters. Salma met Habib and Labaran at Kwangila one evening when she was returning from home.
They offer to give her a ride to the school campus and when they dropped her off, Salma told them her name is Tomiwa and also gave them Tomiwa's number.
Chapter Five
Here, Habib sent Labaran to get some provisions and Suya for them to eat and also gave fifty thousand nairas to her and asked her to give her roommate Ten thousand naira each while she keeps the remaining twenty thousand naira.
Tomiwa was wowed when she returned to the hostel with the money and a lot of goodies. She and her roommate began to ululate and scream for joy as they savored the chicken suya she brought.
Salma became slightly jealous that almost degenerating into a rift between her and Tomiwa but with Ada and Ngozi's intervention the matter soon became a forgotten issue.
Habib and Labaran are childhood friends. While Habib chose education, Labaran decided to go to a driving school, and being a good friend, he sometimes supports Habib with some little funds from his earnings as a driver at the local government.
But when Habib became a politician he appointed his friend as his driver to pay back his sometimes support in the past.
Chapter Six
Salma begged Kolawole Abdul for assistance. He resisted for a while but later conceded and scribble some code responses to the first two questions.
But as Salma was busy copying from the notes of salvation, the female invigilator was amazed at her sudden inspiration to write after she had stayed more than thirty minutes without writing.
She quietly walked behind her and saw where she was writing from for some minutes before she called her attention and that of the security man outside the hall. Salma was compelled to sign the EMAL form and Kola and the next female student sitting next to her on the other side were made to sign as witnesses.
Sadly for Kola, Salma implicated him when she was summoned to the panel and he was also expelled from the school.
Chapter Seven
Here, Salma confided in her friend, Tomiwa, about how she thinks talking to Labaran to talk to Honourable Habib could influence anyone that matters to help her overcome her predicament.
Unfortunately for her, the only influential person he knows that could help is Professor Dabo.
Salma felt so helpless to hear that the same Professor Dabo insulted her in level when he requested her to be his girlfriend the one that can help.
She immediately and desperately pleaded that honorable Habib gives her some money to bribe the chairman of EMEC who she described could sell his mother's soul for money.
Honorable Habib agreed to give her some money but request that she gives him something in return. She yielded right in his office. After she got the money from Habib.
She prepared to meet with the Chairman of the EMEC in a hotel and gave only one hundred thousand naira to Dr. Mohammed Kabir the Chairman of EMEC.
She later discovered at the panel that she had been swindled by Dr. Kabir who is an impostor. He is not even a lecturer at the University let alone the chairman of the EMEC.
Chapter Eight
This chapter talks about how Dr. Mohammad Kabir got the appellation of a Doctor. It was a nickname given to him in secondary school. He was employed at the university as an L.T.; Laboratory Technician but his friendliness got him intimacy with also all the people that mattered at the University.
After Salma cried to Labaran and narrated her ordeal of how she was bamboozled by an impostor. Labaran then engaged the service of Zaki to trail Mohammad Kabir and recovered a sum of three hundred thousand nairas from him just after he had a big win from gambling with the money he collected from Salma.
It also sheds light on whom employed the service of Zaki to Kidnap Alhaji Adamu's son. It was Honourable Habib who instructed Zaki to deal with Alhaji Adamu by kidnapping his son and he fumbled by involving an inexperienced villager; Talle almost cost him millions to cover up the case with the police and to get him and Talle released.
Chapter Nine
Ummi recounts Salim; Salma's fiance, experience with the usage of smartphones. A terrible experience that almost claimed his life. He met a girl named Natasha on one social media platform.
The day they've planned to meet physically turns out to be a horrendous event. Salim agreed to visit her around right to nine in the evening since she claimed she would not be allowed to go out in the afternoon.
However, the turnout of their meeting made Salim realize that Natasha was bait used by kidnappers and arm robbers. He escaped the set trap by Natasha and her gangs divinely.
Review Questions And Answers On The Life Changer Novel 2023/2024 Below are the questions and answers that you should expect in your use of English
What time does Ummi's husband usually close from work?
ANS: Ummi's husband usually closes from work by 5 pm.
Why does Bint's mom often enter her children's bedroom without knocking on the door?
ANS: She wanted them to get used to her presence and to always ensure they maintain good hygiene by keeping their room tidy always.
How many credits did Omar get in his WAEC?
ANS: Omar got 7 credits in his WAEC including in English and mathematics on his first attempt.
Who answered the Teacher's first question?
ANS: Bint
What did Omar demand his siblings refer to him as?
ANS: Omar demanded Teemah and Jamilar call him "My Learned Brother".
Why didn't Ummi tell her children a story about her experience at the university?
ANS: Ummi's refused to tell her kids a story about her experience in the university because she felt they were much too young to know about life on campus, especially her own experience.
Who is Teemah?
ANS: She is Ummi's First Daughter and also her second child.
Who is Bint? –
ANS: Bint is Ummi's daughter, she is her youngest child.
Who went to buy the Zobo drink? –
ANS: Teemah went to buy the Zobo drink.
Who offered to pay for the Zobo drink? –
ANS: Ummi offered to pay for the Zobo drink.
What was Omar's JAMB score?
ANS: Omar scored 230 in his UTME exams.
What questions did Bint ask her teacher that made him nervous and uncomfortable? –
ANS: She asked him how to say "that's very good" in French
What was the first question Bint's Social Studies teacher asked the classroom when quizzing them on French –
ANS: He asked them to greet Good Morning in French.
How many kids did Ummi have –
ANS: Ummi had four kids, 3 girls, and a boy.
Why did Bint's parents encourage her to study French? –
ANS: They believed learning a new language at an early age was easy and French is a widely spoken international language.
What course did Ummi's husband study at the university? –
ANS: Ummi's husband studies Accounting at the university although he initially wanted to study Law.
Who used to say "What you teach a child is like writing on a hard rock and when dried it would be difficult to erase"
ANS: Ummi's grandmom.
Frequently Asked Questions
What is the Novel "The Life Changer" All About? Khadija AbubaKar Jali's novel "The life changer" is an epic tale that changes the story of life in university. the book focuses on the themes of hope and redemption in young people's lives.


Which novel is jamb using for 2024/2025 The life changer JAMB novel is the official novel recommended by JAMB.


Who is the Main Character in the Novel The Life Changer? Salma Mohammed, the narrator's coursemate at the university Checkout out other unique articles on our blog for more detailed information and do well to share with your friends and family. Follow us on our Twitter and Facebook to stay updated with premium information.